Stay focused on what you do best.
Let InOrbit Connect do the rest.
Managing growing fleets of robots is increasingly complex. Now certification with InOrbit Connect makes it easier for everyone involved before it gets overwhelming. InOrbit Connect removes barriers to getting the data you need from robots – while also making them easier to deploy.
Now, robot developers can get data back from all of their robots that are deployed across their customers. Systems integrators and customers they work with can now set up robots from one or more vendors with just one click and manage them in one place.
RobOps at scale, easier than ever
InOrbit offers free and paid editions of its scalable, cloud-based RobOps platform, making it accessible to everyone from early stage startups to large enterprises. In combination with InOrbit Connect™, the InOrbit platform provides a single pane of glass for operating diverse and growing fleets, allowing companies to maximize the potential of every robot, while keeping each part of the ecosystem focused on what it does best.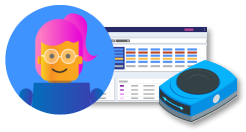 Robot developers
Over 5 million hours of mission critical robot operations have been completed using the platform.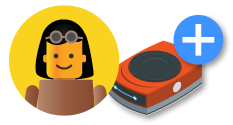 End users
Now you're just one click away from setting up robots from one or more vendors and using one cloud-based platform to manage it all. Find out how!